A 7.1-magnitude earthquake struck late Thursday, the strongest aftershock since a massive quake and tsunami pulverised hundreds of kilometers of the northeastern coast.
I have decided that life is wayyyy to short and too fragile.
No, I didn't went back to my cigarette. It's bad but not that bad.
I've just decided to bring my best bits out. No more keeping it for that special occasion. Who knows if that occasion never comes.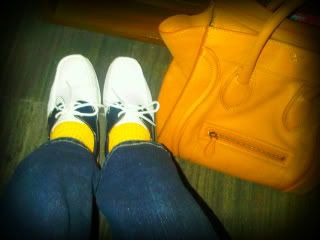 Abit of color blocking for work today