Of late, I have been home consistently early (my definition of early is different very lar) and one of the things that I've noticed on TV was the return of shows from the past. I suppose kids/cikus these days might not know but those who are somewhat old enough in the 90s will know this - back in the day we don't even have more than 5 TV channels and there was no Internet nor iPhone or anything else.
Any form of entertainment on TV - Chinese language would either came from Hong Kong (in VHS tape, TV series) or locally produced. Back then HVD was the giant production house who produced tons of Chinese and Malay TV series. Looking back, the quality aint that bad - just that I noticed guys back then like to wear vest, oversized clothing, some even have suspenders, funny glasses and floppy hair. But of course the good times (and bad fashion) has to end, HVD went kaput during 1997's recession and all the actors lost their job. Most of them either tried their luck overseas or went in business. Few are active these days - at least the kids these days have Astro and free to air stations to rely on for local production.
Let's waste no time and see how many of the following actors/actresses you can remember.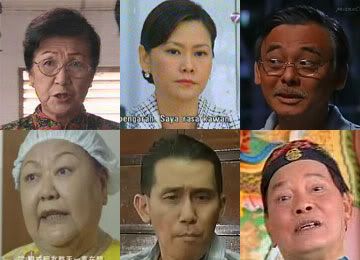 Top Left To Right: Mak Fung, Loo Aye Keng, Foo Chee Kin
Bottom Left To Right: Lai Meng (everyone knows her lar), Wong Mun Kong, Chen Kam Cheong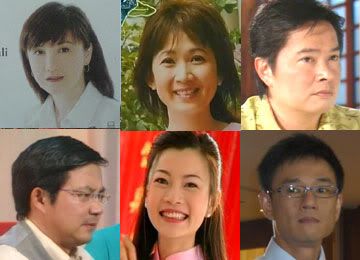 Top Left To Right: Cheryl Lim (very big star back then), Crystal, Jordan Voon Saw Pheng
Bottom Left To Right: George Teoh, Angeline Phua, Suet Meng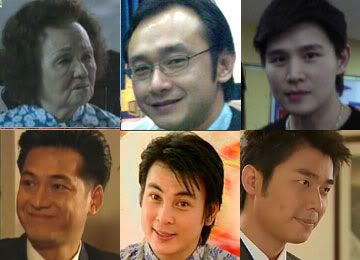 Top Left To Right: Hon Ying, Daniel Wong, Desmond Tan (I don't think he is cute at all)
Bottom Left To Right: Name Unknown, Kelvin Liew, Johson Law (I saw his ad for Colgate and my god I thought he was TDF, with dimples and all. Look better these days, abit of a cub)

Left To Right: Kong Kar Weng, Mak Kwai Yuen, Lau Choon Keong (quite a leading man back then...always the romance one)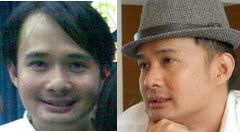 Last but not least, my fav - James Wong Chee Keong
I used to think that he's cute...that funny teeth and bit midgety - oh well I suppose he is still ok looking. Check out his
FB
, seems like he is now a director and also the owner of a production house.
I haven't had so much fun doing a post for a long long time now! LOL!
To walk down memory lane, just remember tune in to JiaYu Channel 302 on Astro!
Source:
http://msiacelebs.proboards.com/