1. Have dinner/or a meal in the public...by yourself?
I didn't think it's such a bad thing but then again I don't really eat out. To me, it's more of a social thing. If I am by myself, I would usually just 'dapao' and eat at home, in front of the TV. Unless of course I am on a holiday and have too much time to kill. Even that, I would rather go around shopping or something
2. Watch a movie...alone
Done that and have no issues with that. I don't see the point of watching movies with tons of people, you can't talk. Just sit there quietly in the dark.
3. Shop...alone
Best! Though sometimes a second opinion is nice to have...else, it's just me on my time looking at what I want and no need to wait for anyone or see things that I don't care for.
4. Spend Christmas/New Year or whatever important dates...alone
Again, I don't really see the big deal with these dates as much as Christmas is rather an important date for me. Just another day I suppose
5. Go on a holiday...alone
Never done that before. Was wondering if I could go down that road...could be a good thing but so far I am tired of company as yet. The very least, with one friend.
So the question here is are you equipped to live alone or always desperately looking for company? Kinda like if you see life half empty or half full...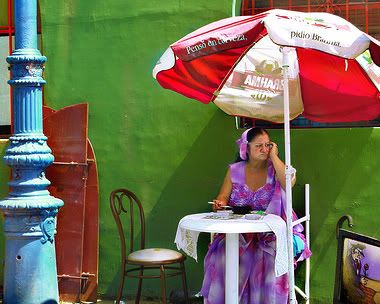 Photo credit:
http://www.flickr.com/photos/panta/3289908421/